Mobile Application Development
OVERVIEW
Individual software development means that an application is developed that is specifically tailored to the customer's wishes and the needs of the entrepreneur. 
Due to digitalisation, flawless software is crucial for the success of companies. Every company is unique and has different structures and cultures that should be included in the software. At the same time, a customised software application is a key component that can give companies an important competitive advantage.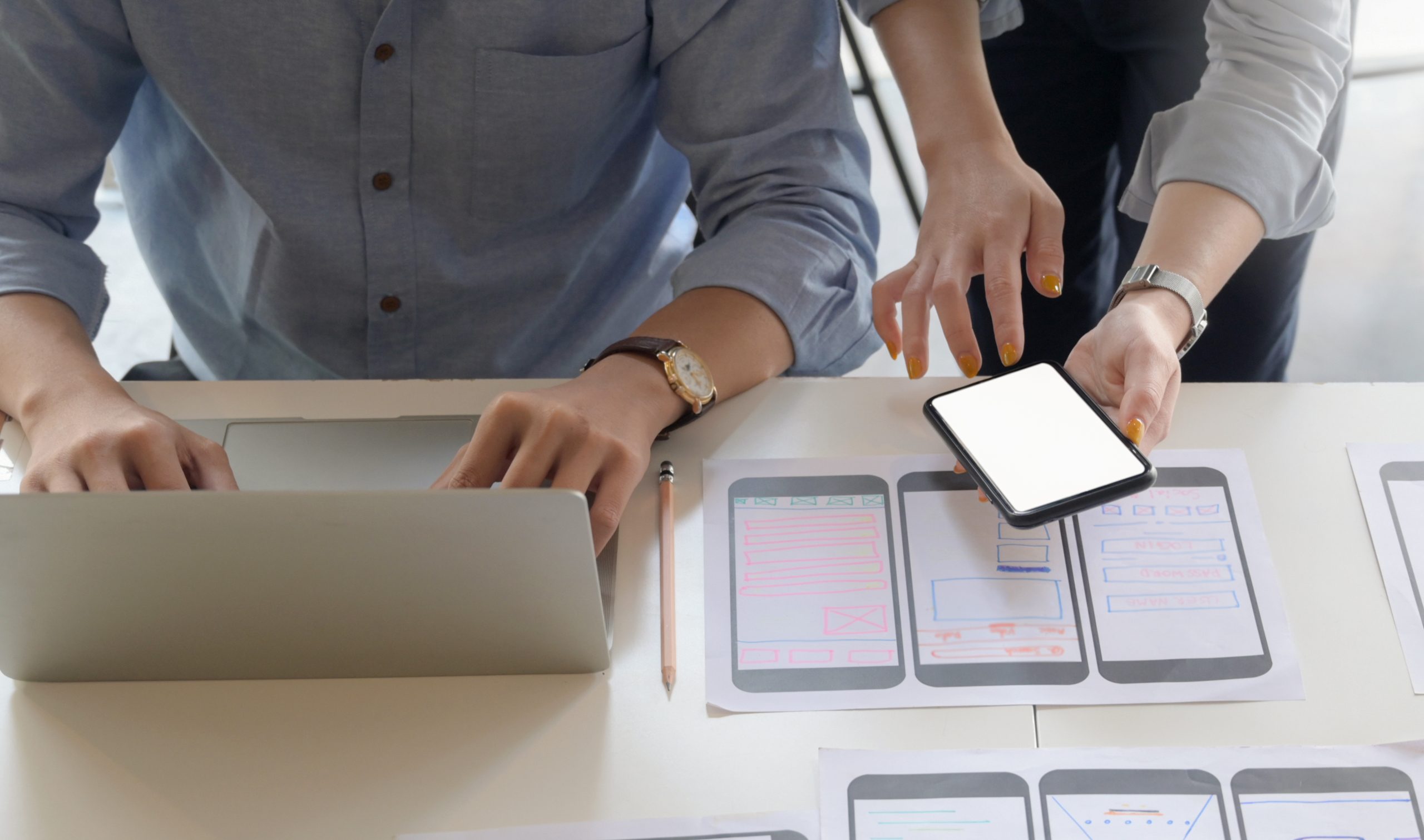 "We deliver innovative solutions into the hands of your customers".
Mobile software is the backbone of any modern business. To keep up in this fast-paced environment, Mobileaders use their years of experience in developing innovative mobile apps with the latest efficient UI/UX trends.
We create mobile apps whose function and design are precisely adjusted to our customers and the end users.
IMPROVEMENT OF APPLICATIONS
For existing web-based applications,  Mobileaders offers the development and customisation of high quality applications for mobiles.
ENHANCEMENT FOR INTERNAL PROCESSES
Mobileaders develops mobile applications for internal company systems that facilitate the work process. They can be used to enable remote working, reduce inefficiencies and save the company time and money.
DEVELOPMENT FOR ANDROID AND IOS
The vast experience of Mobileaders engineers enables the rapid launch of high quality mobile apps with innovative features.
For a wide reach, apps are provided that are applicable for both Android and IOS devices.
APPLICATIONS FOR ALL INDUSTRIES
Mobileaders develop high quality mobile apps for different sectors. Client-oriented apps give great user experiences to the consumer.
Whether for a startup or an established company, Mobileaders stands out for the customer focus and innovation of its apps, which distinguish them from others.